About Neil
Neil Scott creates one of a kind, handmade wooden furniture using carefully selected exotic and home-grown hardwoods. Each piece is inspired by the provenance of the wood.
The design process focuses on allowing the wood's natural character and form to dictate the finished piece. Incorporating metal, resin and glass, the designs are bold, tactile and highly distinctive.
With quality and sustainability as his guide, Scott creates functional art, truly unique furniture that is a lifestyle choice to be treasured and enjoyed by generations to come.
Neil Scott mixes traditional techniques and organic creativity with inventive architectural materials, often echoing modern day construction methods. The furniture has a sculptural fluidity, strongly influenced by American-born Canadian architect Frank Gehry. Scott's work is interested by a living dialogue with the world around and the creativity within. There is a sense of celebration for the interconnectivity between the human journey and the universe.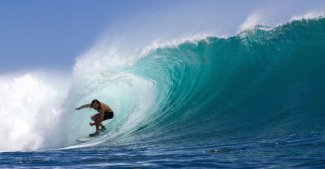 Scott spent his early years as a keen surfer in the Western Cape Province of South Africa, developing his knowledge of working with resins through shaping surfboards. He is considered a pioneer in mixing the mediums of wood and resins together, having practised it for over twenty years.